JEB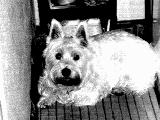 Gemma, West Highland White Terrier. 19 June 1990 — 31 August 1998.
My name is James, but i am often called JEB (my initals) to avoid ambiguity. I live in Perth, Western Australia (and for a lovely 7 1/2 years, E14 London, UK).
I studied French and IT at UWA doing a Bachelor of Computing and Mathematics. I've been lucky enough to travel a fair bit with work and for pleasure across Europe and the USA.
Who is Andrea?
Andrea is my wife. She is a primary school teacher.
Who is Oskar?
He's our son. Trouble is his middle name (well, not really, but you get the idea).

My father and me, June 5, 1995.
Contact Details
Work...
JamesBromberger.com
My own Linux/Open Source consultancy: jamesbromberger.com.
Vibrant
I worked for Vibrant Media, where I was the global IT operations manager. Initally I was the sys admin who built the data centres across the US and Europe, but then I managed and lead the data centre opertions that poweeds Vibrant's in-text advertising platforms, and I managed the IT support team. I worked her efor over 5 years.
Fotango
I was at Fotango for two years, where I was chief systems administrator. They say they do Open Source, as I do, so we were a good fit. I managed the sys admin team, and we ran one installation at a colo in London.
Hartley Poynton/JDV
I was at HPL as a Web/Systems Administrator for two and a half years. HPL then split its IT section into a spin off called JDV. They do stockmarket trading engines. My job was the run the front-end web servers (across two separate locations fro D.R.) and to consult on web technologies to ensure we did things sensibly.
CWIS/Webmaster at UWA
I worked for The University of Western Australia as their chief webmaster, or as the University calls it, CWIS Officer. I published on-line, I educated others how to publish, and I provided tech support to the Publications Unit.
Guild
For 16 months I worked for the Student Guild I was their Network Administrator, responsable for their Ultrix Server (*shudder*) and network of some 40 Macintoshes.
Other Ammusements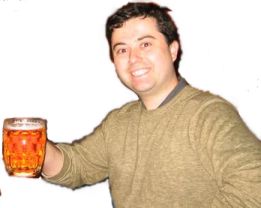 Hobbies
Well, like most people, I enjoy a good movie. Sci-fi, like Star Wars, Battleship Gallactica, etc. And, of course, music: REM, Live, Counting Crows, Enigma.
I am a Linux professional as well; I 'play' with Debian, a Free Operating System (like your Windows XP, Mac OS). OK, I'm a Debian Developer, and CPAN author...

In 2011 I replaced my old 1024 bit GPG key with a 4096 one. Here's the fingerprint of my new key (key ID 4096R/06E8B971 2011-02-03), signed with my older key (key ID 1024D/0917A9E4 2000-12-31)

-----BEGIN PGP SIGNED MESSAGE-----
Hash: SHA1

pub   4096R/06E8B971 2011-02-03
      Key fingerprint = C8BF C3E5 231E 53AD C2AD  E715 24ED 3C46 06E8 B971
uid                  James Bromberger (JEB) 
uid                  James Bromberger (JEB) 
uid                  James Bromberger (JEB) 
uid                  [jpeg image of size 955]
sub   4096R/1975F292 2011-02-03

-----BEGIN PGP SIGNATURE-----
Version: GnuPG v1.4.10 (GNU/Linux)

iEYEARECAAYFAk7O4EgACgkQpfJwKAkXqeTVSQCffG16tkqfAtEitDEqkZfakRio
SlUAn1eB3xCh03Bx91qL+dWr5mqjsp8w
=vTzi
-----END PGP SIGNATURE-----